Skip to Content
Auto Glass Repairs and Replacements in Hewlett, NY
When you need auto glass repairs and replacements in Hewlett, New York, Hewlett House of Tires, Tire Pros is here for you. We know that a chipped, cracked, or broken window on your vehicle is something you need fixed right away. We can not only perform repairs and replacements quickly, but we can also install windshields and windows that are made from the same high-quality laminated safety glass that your car had originally. So, when you need to replace or repair a piece of glass on your vehicle, come to a team that can get it done fast and get it done right.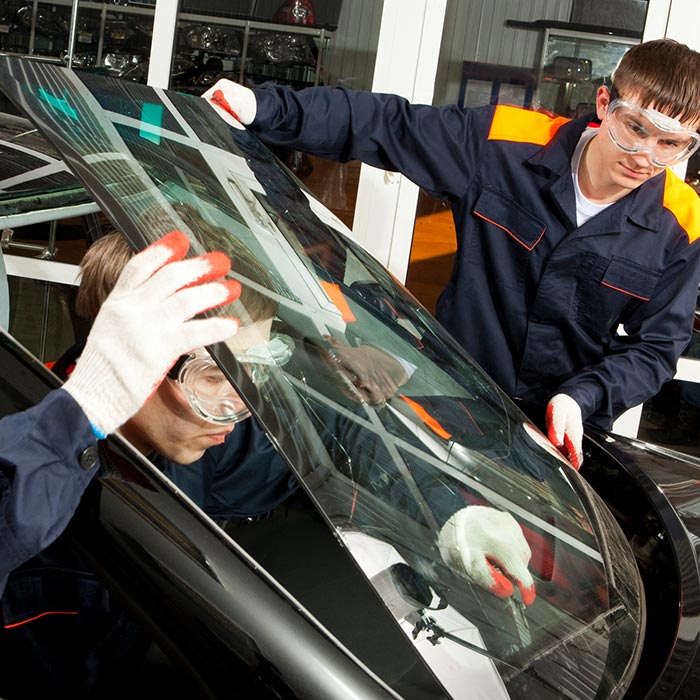 Hewlett House of Tires, Tire Pros' Auto Glass Repairs
A chipped or cracked window needs a professional auto glass repair team like Hewlett House of Tires, Tire Pros. Our ability to repair minor damage to a windshield can save you a great deal of money when compared to completely replacing your windshield. It's essential to get a repair done as soon as you notice the damage, though. As cracks sit, they grow, and sometimes they get so bad that we can no longer repair them. However, we can almost always repair typical spider web cracks, bull's eye cracks, and edge cracks. So, if you have a damaged window or windshield, bring it to us right away.
Professional Auto Glass Replacements
Sometimes, damage to a window or windshield is beyond the scope of auto glass repairs. In those cases, Hewlett House of Tires, Tire Pros can replace your windshield or window for you. We can provide glass to fit your window or windshield, no matter what shape or size. Then, we can replace your broken window before you know it. All our replacement parts meet the highest safety standards, so you don't have to worry about the quality of your auto glass after a replacement. We can also fit windshields to work in alignment with heads-up displays and other smart safety features on your car. So, do not trust a dealership that tells you they are the only place to go for a repair.
Choose the Auto Glass Repair and Replacement Experts
Hewlett House of Tires, Tire Pros has a long history of performing auto glass repairs and replacements. We know that it is challenging to find a shop that you can trust with all your needs, from new tires to a new windshield. Our shop does just that, though. We can perform a variety of repairs, and we can often do them all at the same time. This way, our technicians save you time and money. Major dealerships will often convince you that they have special access to parts or information. This is just an attempt to terrorize you into spending more money at their dealership. We can perform repairs just as well, and usually better, than any dealership and often at a much more affordable price point.
Schedule Your Auto Glass Repair or Replacement Today
If a rock has cracked your windshield, or any other unfortunate situation like that, Hewlett House of Tires, Tire Pros is here to make the process of auto glass repairs and replacements as seamless as possible. Don't wait too long to repair your windshield. The cracks will just get worse over time, and severely damaged windows are dangerous when driving. Call us today to schedule your auto glass appointment.