Skip to Content
Professional Differential Repair
Most people haven't heard of a rear differential unless they've had to have one repaired on their vehicle. But what does it do? Your car's differential is responsible for allowing tires to move in the same direction while rotating at different speeds. When your car turns, the outside wheel has to rotate more than the inside wheel. Otherwise, you would wear out your tires and other aspects of your car. The differential solves this problem with simple physics. There are different types of differentials that are better for different vehicles. For example, if you drive a truck with four-wheel drive, you have both a front and a rear differential. There are also three different types of differentials: open, limited-slip, and torque-vectoring. You won't have to worry too much about what type of differential you have – we'll take care of you. For differential repair in New York, bring your vehicle to Hewlett House of Tires, Tire Pros.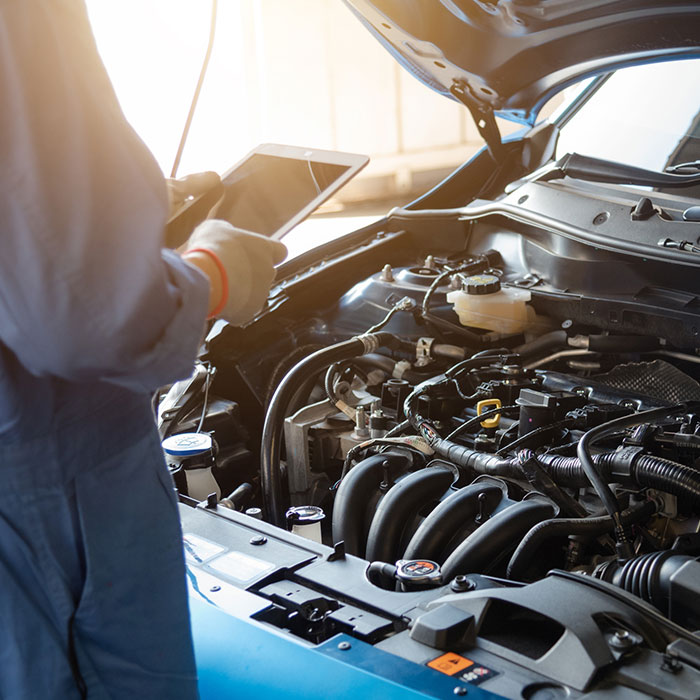 Does My Differential Need Repair?
There are many moving parts in your car's differential. As such, they will eventually need attention, oil, lubrication, and maintenance. Oil breaks down over time, leading to metal gears and bearings wearing down. Here are some of the signs to watch out for that your differential may need work:
Whining or howling noise when accelerating
Whirring noise when slowing down
Rumbling at speeds over 20 MPH while turning
Clicking noise when first accelerating
Vibration that increases with speed
Any irregular noises while turning
Types of Differential Repairs
Just as there are many reasons that a differential can need repairs, there are plenty of solutions. Some of these include gasket replacement, pinion seal replacement, side seal replacement, bearing work, gear replacement, or even a full differential replacement. We will run a full diagnostics and inspection prior to any work on your vehicle to pinpoint the affected area and identify the best possible solution. Leave it to the professional team at Hewlett House of Tires, Tire Pros for all your differential repair and replacement needs.