Skip to Content
Vehicle Engine Repair in New York
With proper maintenance, your vehicle's engine should perform reliably for thousands and thousands of miles. However, if you experience any issues as you reach higher mileage points or you've been in an accident, don't fret. That doesn't mean the end of the road for your vehicle. Our team at Hewlett House of Tires, Tire Pros offers complete engine repair services for a variety of issues. Our auto technicians are trained to handle all aspects of car repair. We're committed to diagnosing and repairing engine issues of all kinds.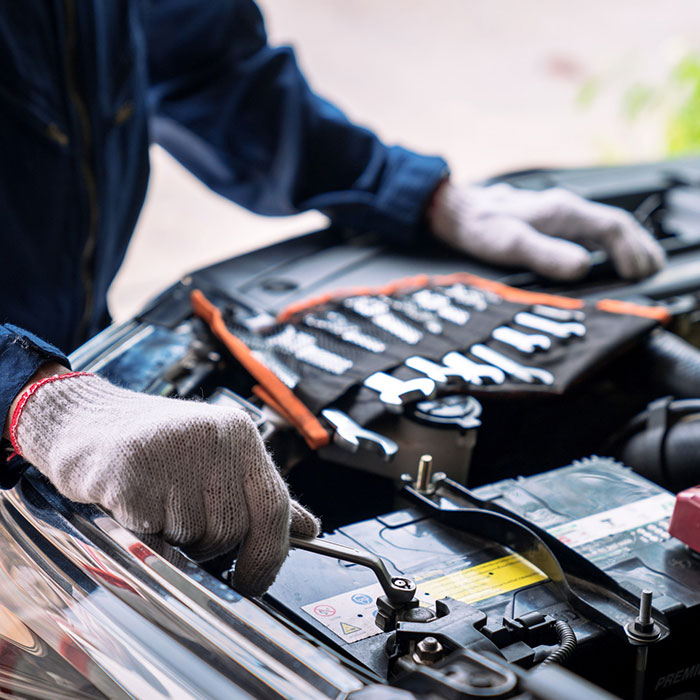 Our Engine Repair and Rebuild Services
Our auto shop services both foreign and domestic cars, trucks, and SUVs. No matter what make or model you drive, your car's engine is in good hands when you bring it to us for service. Not only do we have the experience and knowledge to handle any engine issue, but our auto shop is equipped with state-of-the-art equipment, and we use replacement parts specifically designed for your make of vehicle. Your car is going to let you know when something isn't right with the engine by either igniting the Check Engine Light or not operating smoothly when you drive. In some instances, your car may not start at all. A partial list of engine repairs we offer include:
Timing Belt and Water Pump Replacement
Starter Replacements
Fuel Injection Cleaning
Engine Oil Leaks
Engine Mis-Firing
Spark Plug Replacement
Complete Engine Rebuilds
Manufacturer Recommended Service
Don't Let Engine Problems Keep You Off the Road
Your car's engine is a complicated system of moving parts that are synced to work together and power your vehicle. All it takes is a minor issue with any of them, such as the pistons, fuel injectors, spark plugs, crankshaft, or engine block, to throw the whole thing off. The good news is our team at New York can repair any of these issues and replace parts as necessary to keep your engine running for years to come. Engine problems don't mean you have to trade in your vehicle and take on a more expensive car or truck. Contact us to schedule engine service repair today.